Family Promises Donation Drive
July 10, 2023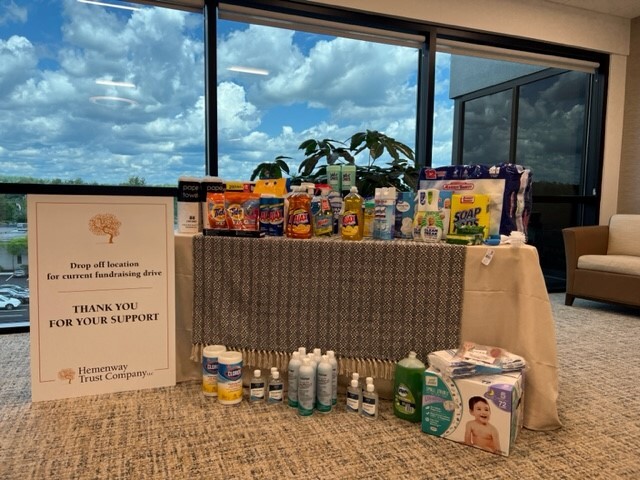 Hemenway Trust Company hosted a donation drive for Family Promises of NH. The donation drive collected cleaning supplies and household items for homeless families in our community.
About Family Promises
Family Promises is an organization that provides a unique service to an often underserved population in the homeless community – families. Their mission is "to end homelessness, one family at a time, because every child deserves a home. Through safe housing and education, Family Promise Guides families as they break the cycle, and rise from homelessness to sustainable independence."
Community Involvement
Event
Toys for Tots Toy Drive
Hemenway Trust Company held a Toys for Tots toy drive to help local families in need this past holiday season.
Event
Hemenway Trust Company's First Annual Thanksgiving Food Drive
Hemenway Trust Company employees held their first annual Thanksgiving Food Drive to help individuals and families in their community who are in need during the holiday season.
Event
Supporting the American Rescue League of Boston
Employees from Hemenway & Barnes and Hemenway Trust Company wore denim and raised funds for the American Rescue League of Boston on March 3rd, 2023.