Supporting the American Rescue League of Boston
March 03, 2023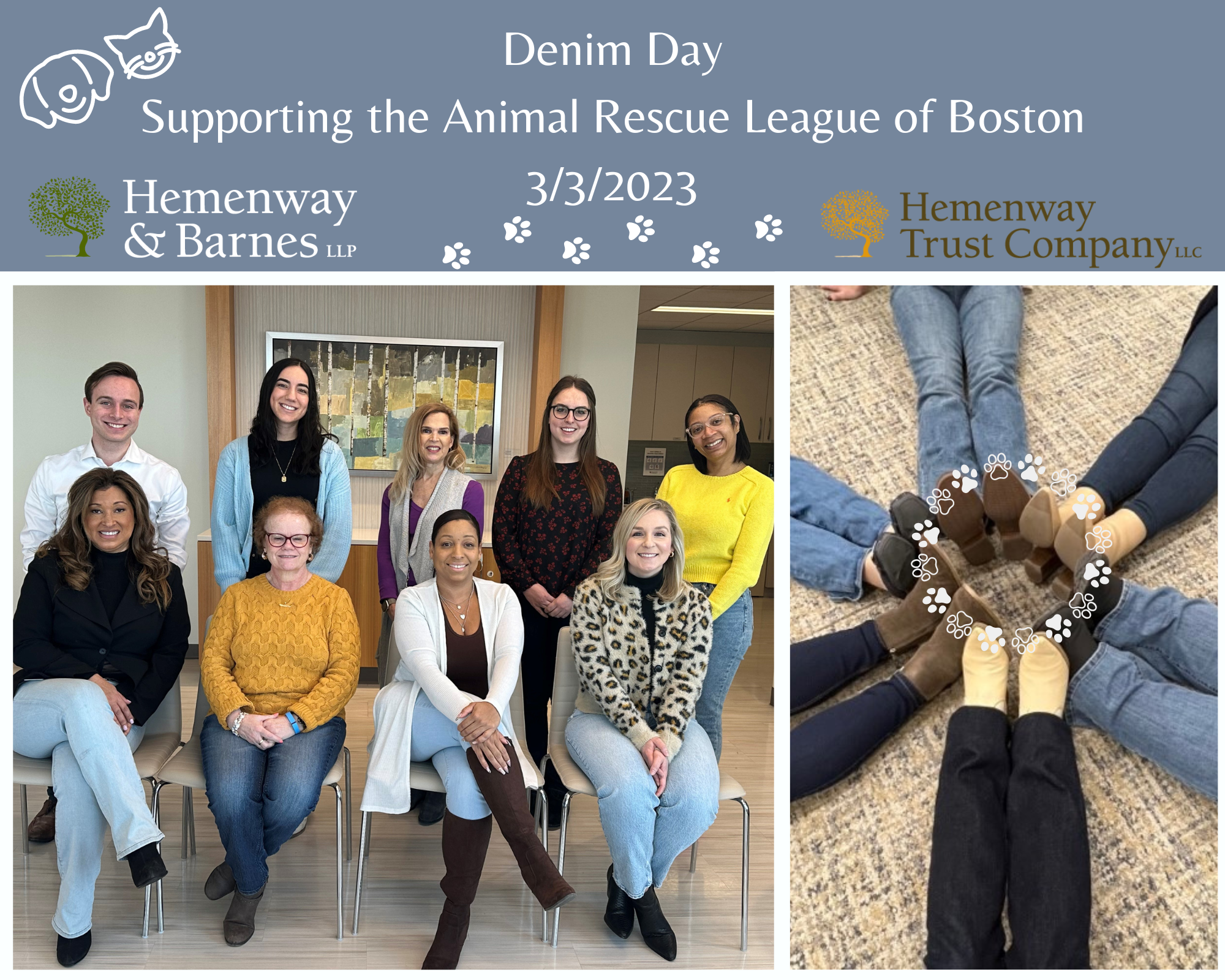 Employees from Hemenway & Barnes and Hemenway Trust Company wore denim and raised funds for the American Rescue League of Boston on March 3rd, 2023.
For over twelve decades, the Animal Rescue League of Boston (ARL) has responded to the needs of animals through providing outstanding veterinary care, adoption and field services. They also support a community in which animals are protected, safe, and healthy by confronting the root causes of animal cruelty and neglect through special police investigation and advocacy aimed at strengthening the laws that protect animals.
Community Involvement
Event
Toys for Tots Toy Drive
Hemenway Trust Company held a Toys for Tots toy drive to help local families in need this past holiday season.
Event
Hemenway Trust Company's First Annual Thanksgiving Food Drive
Hemenway Trust Company employees held their first annual Thanksgiving Food Drive to help individuals and families in their community who are in need during the holiday season.